Below is a well known verse from the Bible which is a source of encouragement for those still on the quest:
"Ask and it will be given to you; seek and you will find; knock and the door will be opened to you. For everyone who asks receives; he who seeks finds; and to him who knocks, the door will be opened."
Matthew 7: 7-8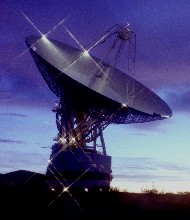 The gift of asking the universe and receiving an answer has been with us since ancient times. In the Upanishads and the Vedas from the Hindu traditions there are many verses on searching for the meaning of life. There are many clues about the qualities of what is being sought as well as the attributes that the traveller needs to develop.
We look at some of these below:
Comprehending the Incomprehensible:
Firstly, in seeking to understand something bigger than oneself – we will only see parts of it and will never be able to understand the whole. The spiritual universe has many more dimensions than any one can ever properly imagine or perceive. The reality is that our senses are tuned to the three dimensional world in which we live.
There is an ancient story we were taught in school in India, of four blind men who go to see an elephant. Each person touches only one part and feels they know the whole. When they describe it to each other, their versions are in complete disagreement. One feels its legs and describes the elephant as a tree, another its trunk and describes it as a snake, the third touches the tail and likens it to a rope while the fourth touches the belly and thinks it is like a wall. A wise man explains to them that their difference arises from the fact that each of them felt only a part of the elephant and were describing only that part. The elephant was bigger than what any of them had experienced and had all those attributes and much more. From one level while all them were correct in their analogies, from another level they had all fallen short. (There are many versions of this story which originates from India, but the chief point of all the versions is the same.)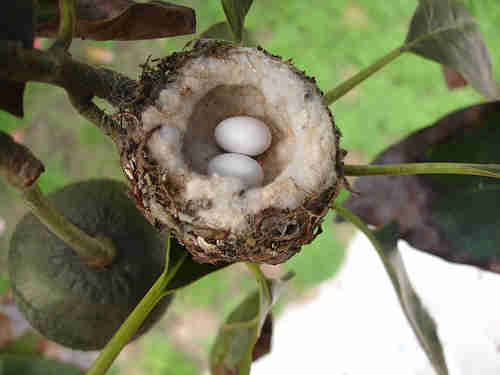 Our theories of the eternal are as valuable as are those which a chick which has not broken its way through its shell might form of the outside world.
- Buddha
In this life we live in a limited dimension as our senses can only perceive so much. We can only experience and understand some things and this is so for even those with a highly tuned sixth sense. A baby in the womb can hear sounds outside of her and even feel movements and react to touch, but does not know what the world outside is like. Similarly we often catch glimpses of things on the other other side of the veil, but do not really know or understand them fully.
Another reason for the limitations of this world is that this life sets up the stage for using free will – making choices (and mistakes) and learning. To enable this growth, starting with a framework of complete knowledge is not possible. If all the answers were perfectly known there would be no seeking, no journey and no learning. What we choose makes us who we are and defines what we become. But we must not forget that there will always be things beyond our comprehension.
What Are We Prepared To Give?
Secondly, our qualities will be tested along with our commitment. Just because we want to know something does not mean we are ready for the answer. To find the truth in any quest we have to drop our prejudices and rise with courage to overcome our fears.
The true seeker
Subdues all waywardness.
He has submitted his nature to quietness.
He is a true seeker
Not because he begs
But because he follows the lawful way,
Holding back nothing, holding to nothing,
Beyond good and evil,
Beyond the body and beyond the mind.
Silence cannot make a master out of a fool.
But he who weighs only purity in his scales,
Who sees the nature of the two worlds,
He is a master.
He harms no living thing.
And yet it is not good conduct
That helps you upon the way,
Nor ritual, nor book learning,
Nor withdrawal into the self,
Nor deep meditation.
None of these confers mastery or joy.
O seeker!
Rely on nothing
Until you want nothing.

– Dhammapada






Attachment to our comfort zones, refusal to give up our cherished ideas and failure to let go of our hatreds are all barriers to discovering the truth.
Believing that we can, is a good place to start but it is not enough, we have to strive to achieve that state of being in our mind and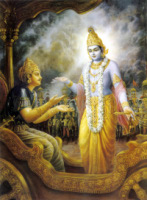 soul and so become the person who is free of attachments.
Attachment and aversion for the objects of the senses abide in the senses; let none come under their sway, for they are his foes. – Bhagavad Gita

The Bhagavad Gita (Penguin Classics)
This is not a momentary condition but a state of being, we have to become that person that makes the right choices for growth – the secret is not in conducting rituals.
In my experience it is in the courage to make a moral choice to reject false values and doctrines imposed on us, stand up to what is wrong in the face of adversity and tribulation.
Freed from attachment, fear and anger, absorbed in Me, taking refuge in Me, purified by the fire of knowledge, many have attained to My Being.
– – Bhagavad Gita
In the next post we will look at an example from the ancient Hindu Scriptures, The Upanishads which some believe to be much older than Buddhism.

More on: